Jelly candle med dekoration sak inuti, det används för present. Glasstorleken blir: 4x6cm
Jelly candle kan också sätta alla typer av prydnadsföremål och en mängd olika färger, som blommor, gräs, insekter, fisk, skal, småsten och små djur osv. Således kan det göras i många levande vax, geléstearinljus har kraftigt utökat hantverksstearinmönster sorter.
Geléstearin kan brännas helt, ingen rök vid förbränning, förbränningsprocess och dör utan egen lukt. Jellylys i framtiden förväntas fortsätta att vara en av huvudvarianterna av ljusmarknaden.
1. Namn: Stearinlys / Tealight ljus / paraffin vax ljus
2.
Standard: Starkt motstå för högtempresning, icke-böjd, rökfri, droppfri
3.
Certifiering: BV, CE, SGS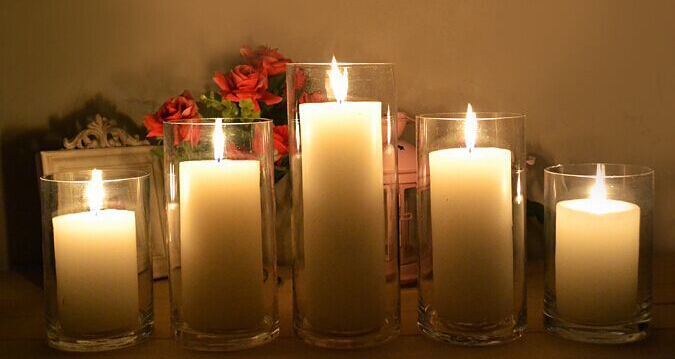 Packing Details : shrink, polybag , box , craft paper , color paper package for candles
If you have any needs, please feel free to contact us, hebei gemmy imp.&exp.co.,ltd will serve you the first time.
Hushållsstearin Pillar Stearinljus Tealight Stearinljus Kyrka Stearinljus Hantverkstearinljus Glasstearinljus
Födelsedagsstearin Pvc Placemat
Produktkategorier : Glas stearinljus