Geléstearin är ett av tillverkat ljus, vilket förfarande är: i varje 100 ml flytande paraffin tillsätt 4, 12 g termoplastiskt styren-butadiengummi, tillverkat från 30, 70 med butadienstyren. Efter stelning är cellofan tejp form kropp, kan bevattna i en annan form av transparent glas, dimensionellt namngivna gelé ljus.
Jelly candle kan också sätta alla typer av prydnadsföremål och en mängd olika färger, som blommor, gräs, insekter, fisk, skal, småsten och små djur osv. Således kan det göras i många levande vax, geléstearinljus har kraftigt utökat hantverksstearinmönster sorter.
Geléstearin kan brännas helt, ingen rök vid förbränning, förbränningsprocess och dör utan egen lukt. Jelly ljus i framtiden förväntas fortsätta att vara en av de viktigaste sorterna av ljus marknaden.
1. Namn: Stearinlys / Tealight ljus / paraffin vax ljus
2.
Standard: Starkt motstå för hög temperatur, icke-böjd, rökfri, droppfri
3.
Certifiering: BV, CE, SGS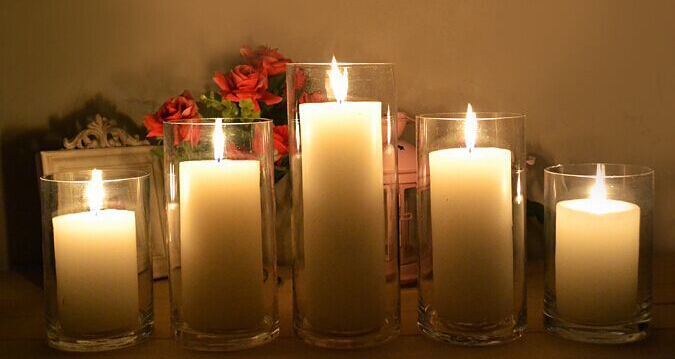 Packing Details : shrink, polybag , box , craft paper , color paper package for candles
If you have any needs, please feel free to contact us, hebei gemmy imp.&exp.co.,ltd will serve you the first time.
Hushållsstearin Pillar Stearinljus Tealight Stearinljus Kyrka Stearinljus Hantverkstearinljus Glasstearinljus
Födelsedagsstearin Pvc Placemat
Produktkategorier : Glas stearinljus